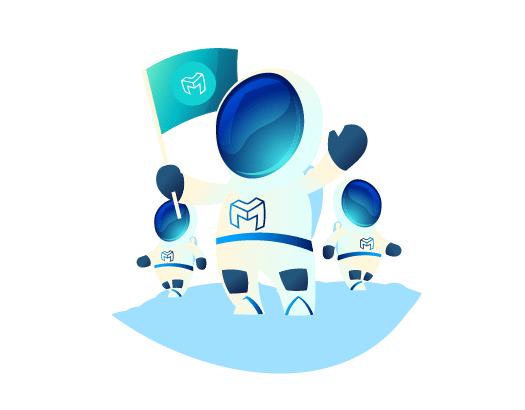 Welcome to AcyMailing demo website!
Looking for a newsletter plugin? Let us show you what AcyMailing can bring to you.
You'll find below all the steps you'll pass through to grow your audience thanks to AcyMailing.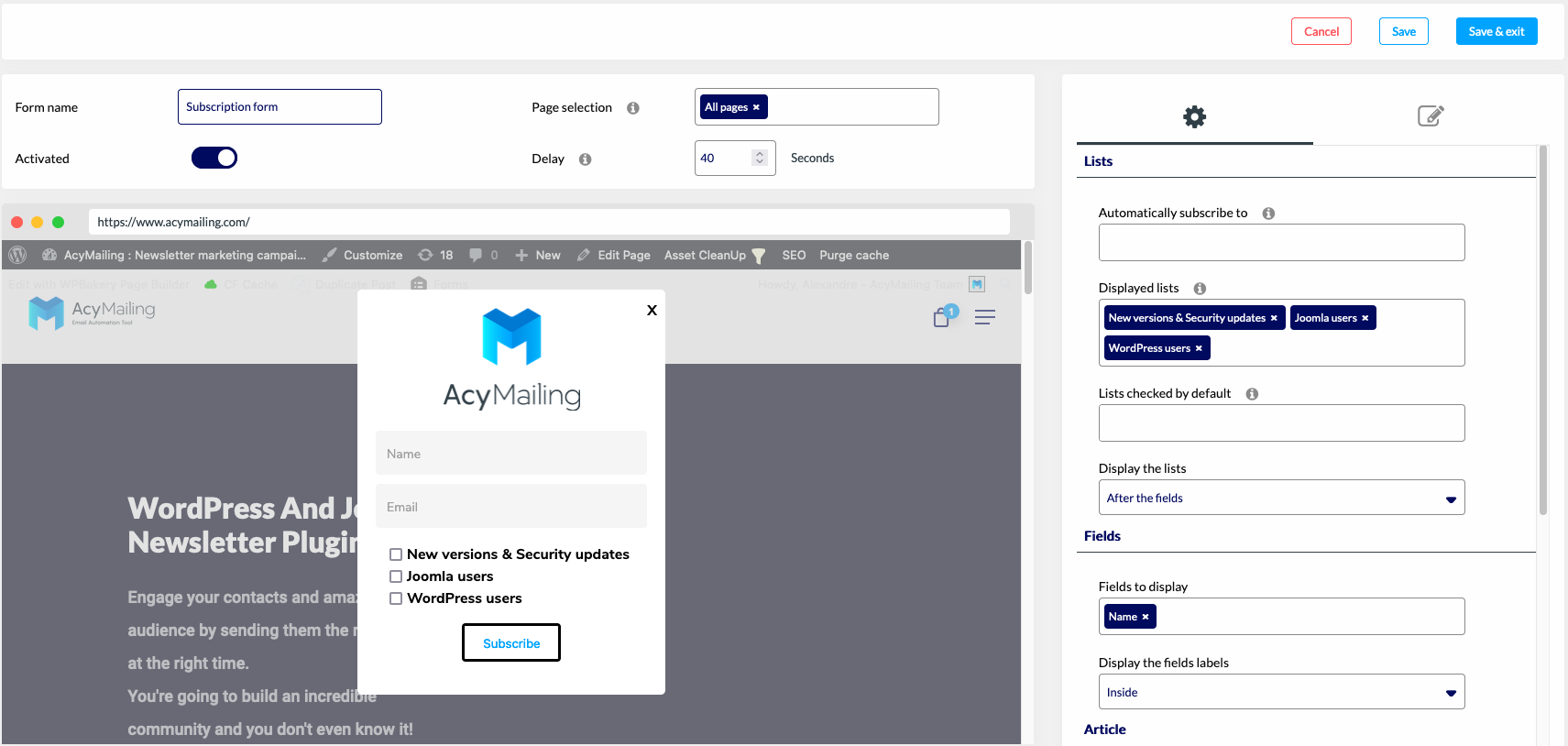 Step 1: Turn visitors into subscribers

A subscription form they won't miss
Create your own subscription form. It can be a widget, a footer, a header or a even a dynamic popup.
Make it beautiful!
Take the most of all the options to customize your form, add your logo and make it perfect.
Step 2: Send them your first newsletter! 
Now that you have your subscribers, it's time to create and send them your newsletter!
A newsletter for every need
Choose the newsletter type you would like to create. It could be a one time newsletter, an automatic (every week, every month etc...) or a follow-up one (based on a purchase for example). It's according to your needs.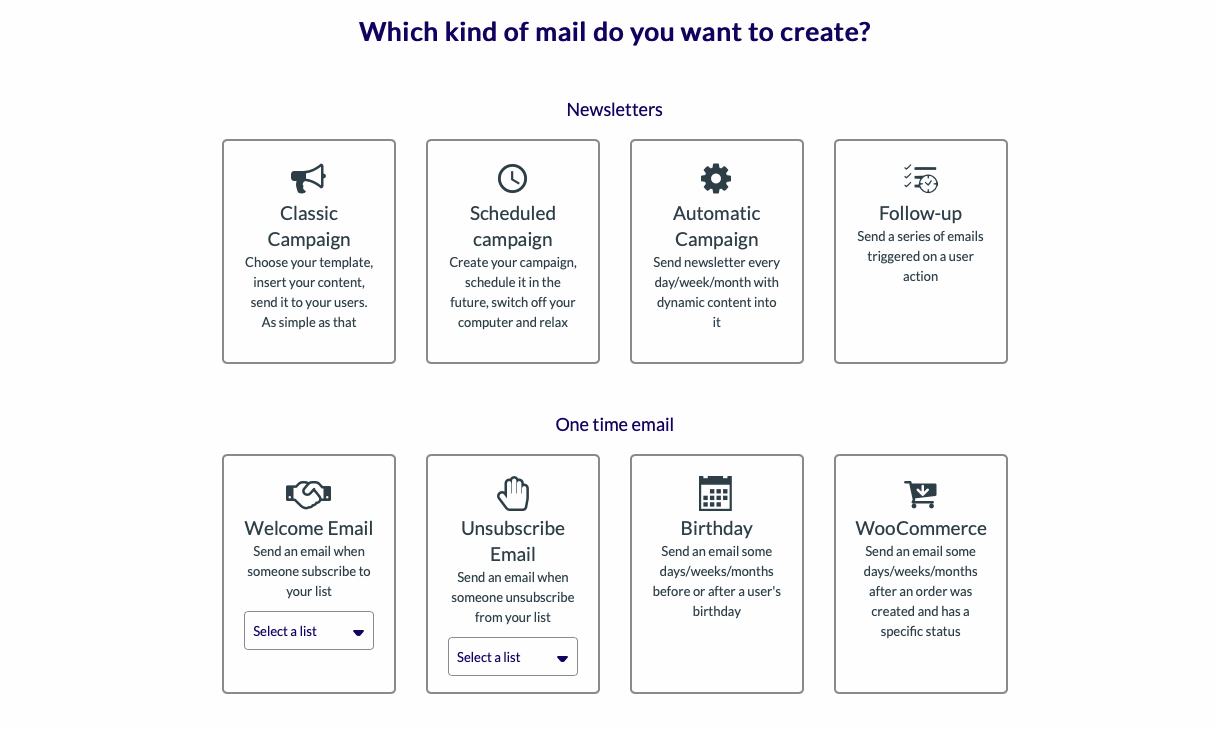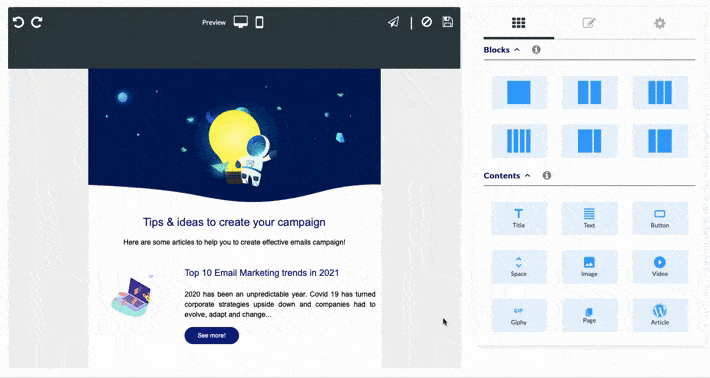 Create your newsletter
Easily create the template you've always dreamed of. Take the most of all the integration we have. Insert content form your e-commerce, event plugin and many more…
Make your newsletter multilingual
Translate your newsletter in every language available on your website. Subscribers will then get your newsletter in their language.
Step 3: Avoid the junk mailbox

Test your email before sending
Analyze your newsletter content (links, keywords, images) to make sure your users will receive it.
Check your SPAM score
Check your SPAM score and improve it so your newsletter won't be considered as SPAM.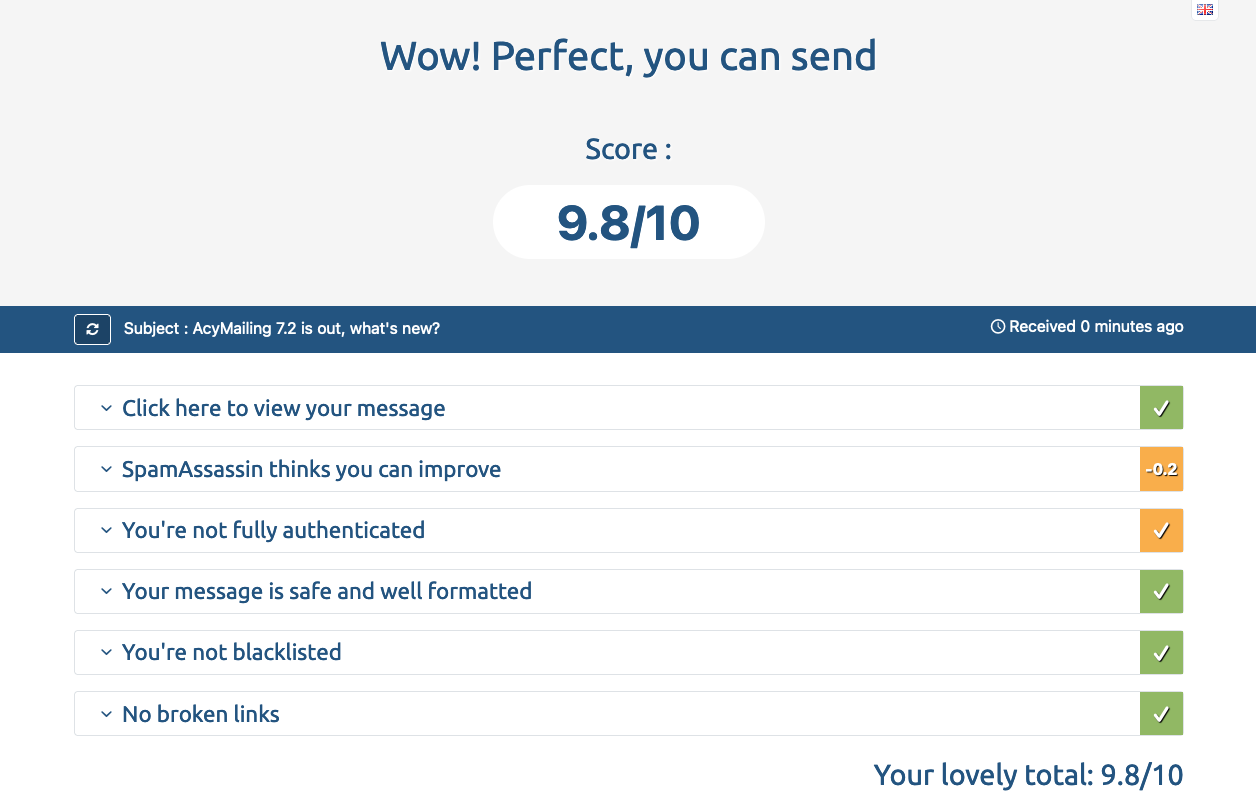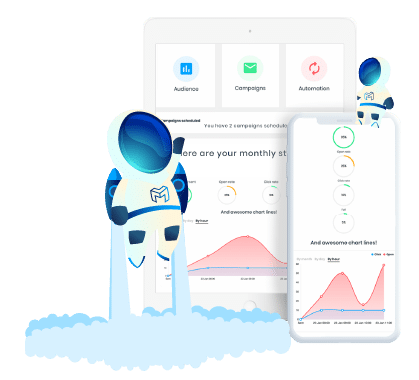 Step 4: Fly to users' mailboxes
Choose the sending method your prefer
Send unlimited emails from your own server or via external sending methods (SMTP, Amazon SES, Sendinblue, Mailgun….).
Analyse your statistics
Now it's time to check if your campaign was a success! Who opened your newsletter? Who clicked on a link? How much money you've made thanks to it? Analyse your data and learn what works for your company.
Want more?

The story doesn't end here!
| | | | |
| --- | --- | --- | --- |
| Features | AcyMailing | The Newsletter plugin | Mailpoet |
| Free unlimited emails | | | If you own less than 1000 subscribers |
| Free unlimited subscribers | | | |
| Drag and drop | | | |
| Dynamic content | | | |
| Subscription form builder | | | |
| List segmentation | | | |
| Custom fields | | | |
| Detailed statistics | | | |
| Automation | | | |
| Follow-up emails | | Add-ons required | |
| Multilingual newsletter | | | |
| Overrides WordPress emails | | | |
| Overrides WooCommerce emails | | | |
| External sending methods integrated | 10 | SMTP obsolete, external sending methods are required | 5 |
| Addons | | | |
| CMS | Joomla & WordPress | WordPress | WordPress |
| Price | Free version or from 29€ / year (Essential) to 319€ / year (Multi-site) | Free version or form 69$ (blogger) to 269$ / year (agency) | Free version or from 150$ / year with sending for 1250 subscribers |